At the Rustic Pathways Foundation, our vast global network allows us to identify, develop, and support the most necessary and impactful initiatives in underserved communities around the globe.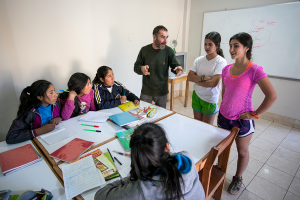 LOCAL PRIORITIES
As part of the Rustic Pathways community, we maintain longstanding relationships with a broad range of local leaders, ranging from village elders and chiefs to government officials, school teachers and princesses. We support these partners in implementing solutions to their most pressing challenges, or we provide support for existing initiatives. We seek to fund initiatives addressing issues that communities collectively deem to be the most pressing, and then leverage the support of the global Rustic Pathways community for development and implementation.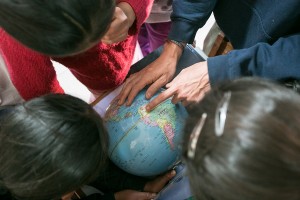 COMMUNITY CHAMPIONS
At the Rustic Pathways Foundation, we don't dig for problems to solve and we don't invent solutions for other people's issues. Instead, we serve to support and implement community-prioritized solutions that arise organically from the communities with whom we already have longstanding relationships. Our "community champion" model relies not only on extensive stakeholder engagement and community prioritization, but also on the emergence of community leaders who are willing to take charge of our partnerships and support the delivery of the communities' solutions.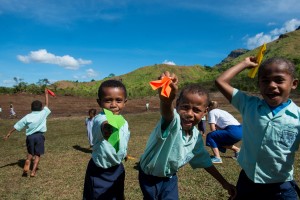 REAL IMPACT
We believe in comprehensive stakeholder engagement and long-term partnerships. We rely on deep knowledge of the communities that we serve and we take time to measure the impact of our work, as well as the impact of our presence in those communities. We communicate with and seek to understand the needs of all those who could be impacted by our projects, which allows us to better understand community needs.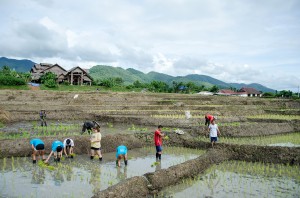 GLOBAL SUPPORT
We rely on the support of the global Rustic Pathways community to make these projects a reality, both in terms of funding and implementation. Our overhead costs are covered by Rustic Pathways, so 100% of donations go to Rustic Pathways Foundation projects. Using the existing human capital of the Rustic Pathways community worldwide, we implement our projects at low cost. We are under no pressure to raise more than we believe will be necessary to fully fund our projects, which allows us to wait to select only the most optimal and impactful of proposals. We are able to set clear, concrete goals and follow through with them.