What Makes Us Different
The Rustic Pathways Foundation is the philanthropic branch of Rustic Pathways. It is a 501(c)3 nonprofit that serves to amplify the impact of Rustic Pathways' community development work around the world.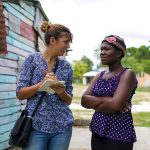 We Get To Know Local Priorities
We maintain long standing relationships with a broad range of local partners, including community leaders, government agencies, nonprofits, local educators, and more. We fund initiatives addressing issues that communities collectively deem to be the most pressing, and then leverage the support of the global Rustic Pathways community for development and implementation. We don't dig for problems to solve and we don't invent solutions for other people's issues. We work closely with community champions to develop and execute realistic and sustainable solutions.
---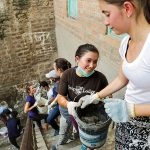 We Create Real Impact
We believe in stakeholder engagement and long-term partnerships. We rely on local knowledge of the communities that we serve and we take time to thoroughly measure the impact of our work, as well as the impact of our presence in those communities. We communicate with and seek to understand the needs of all those who could be impacted by our projects, which allows us to better understand community needs. Our donors are confident that their contribution has direct and real impact.
---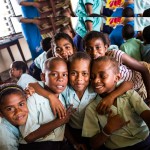 We Strive For Transparency
We leverage the generosity of the Rustic community students, parents, educators who are passionate about making a difference to amplify the impact Rustic has in local communities. Our model means that not only do we fund projects, but we often implement them start to finish. Having our full time local staff of Community Impact Managers, Program managers, and local staff in country year round allows us to monitor and measure our progress, ensuring that your money is creating maximum impact year round.
Our Mission
At the Rustic Pathways Foundation, our vast global network allows us to identify, develop, and support the most necessary and high-impact initiatives in underserved communities around the globe.