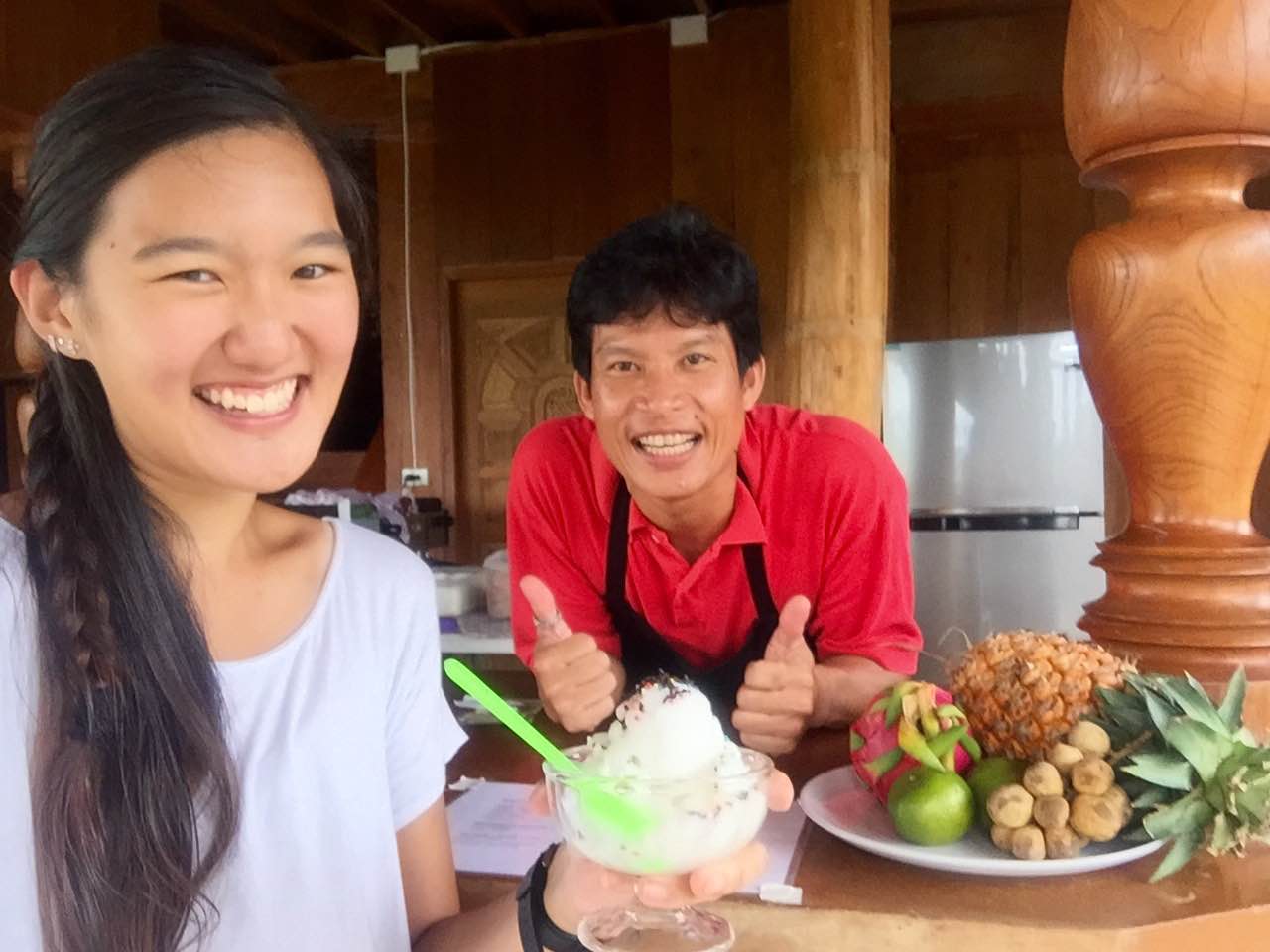 New Faces and Vocational Skills Program at RP Children's Home
In 2015, the Foundation raised over $10,000 for the Rustic Pathways Children's Home (RPCH) thanks to our Development Ambassadors and donors. These funds provided meals, school supplies, transportation, clothing, and toiletries to students, in service of RPCH's mission to increase access to secondary education for rural students in Thailand.
Many new faces have arrived at the Children's Home in 2016. In March, Sriwon "Fueng" Nitinaikirti was hired as a new house mother and student caretaker. She graduated from Chiang Mai Rajabaht University with a major in English, focused on teaching. Fueng joins the existing staff caring for 34 total students, including 13 new Karen students who enrolled in May.
In June, a former Rustic Pathways summer student, Rebecca Rosenzweig, opened the 6° Cafe with help from a Projects for Peace grant. Projects for Peace is an initiative that provides funding for grassroots peace-building projects designed by undergraduate students at universities across the United States.
"After spending 4 months writing a grant proposal to the Davis Foundation and lots and lots of messages between me and the local community, I am proud to say that Six Degrees Cafe, a vocational skills practice program, is up and running in the Children's Home," Rebecca says. "I was completely blown away by the residents of the Children's Home, and I am looking forward to seeing how the cafe is refined in the years to come."
Rebecca established a student-run shop and cafe selling local goods, crafts, food, and drink at the Children's Home in order to benefit the local economy and allow RPCH students to practice skills including product sourcing, food and beverage preparation, accounting, customer service, and shop upkeep. To find out more about the cafe and Rebecca's experience in Thailand, check out her blog: 6degreescafe.weebly.com
Though RPCH has grown to more fully support a larger number of students over the years, the project can always use more help. Going forward, Thailand Program Manager Tim Gillespie hopes to increase the academic support available to students. "It would be beneficial to the resident students to have regular English, math, and science tutoring available. These are the subjects that are most challenging."
Tim says that both resident Karen students and Rustic Pathways summer students who volunteer at the Children's Home benefit from cross-cultural interactions and English language exchange. "RP summer students often return home after their program wanting to support the RPCH," Tim said. "It is our hope that these students will become RP Foundation Ambassadors and create fundraising webpages to bring awareness of this project."
Become a Development Ambassador for the Children's Home and make your mark!