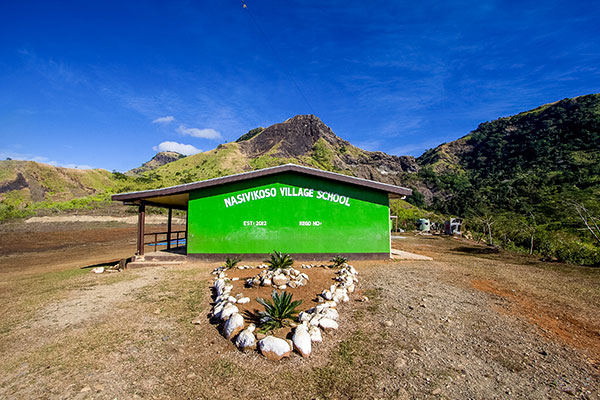 RP Foundation Furnishes Nasivikoso School and Teachers' Houses
The Nasivikoso School in Fiji is now equipped with brand new furniture in the school and teachers' houses thanks to the more than $10,000 raised by RP Foundation Development Ambassadors in 2015. The school purchased six beds with mattresses, three dining tables with chair, four dresser tables, thirty school desks with chairs, and three teachers' tables with chairs.
Until 2012, the Nasivikoso village didn't have a local primary school, which meant students had to spend each week away from their families and sometimes missed school as a result of unsafe travel conditions or illness. Since that time, we have worked closely with the Nasivikoso community, Rustic Pathways, and the Fijian Ministry of Education to get the school up-and-running. It now serves 134 students from grade one through eight.
This summer, after securing approval from the Fijian government, construction began on a new, two-bedroom teachers' house, which Fiji Program Manager Cassie Wright anticipates will be complete by the end of 2016. A tool shed that will be used to store the supplies and tools currently cluttering the office and library space is also in progress. Cassie says that the biggest issue the school currently faces is water supply, which they hope to address going forward.